Our business applications
Mining
ATV leve­rages all its expe­rience to serve players in the mining sector.
Established in the sector for several decades...
The mining sector is a tradi­tio­nal outlet for the brake market, but the constraints are such that only the most expe­rien­ced manu­fac­tu­rers can main­tain their presence success­fully. For decades, ATV Brakes has been cate­ring for surface equip­ment manu­fac­tu­rers such as conveyors, bucket-wheel exca­va­tors, ferries, etc. for hand­ling extrac­ted mate­rials such as ores and coal.
ATV develops specific solutions!
For the most sophis­ti­ca­ted conveyors on the market, ATV has deve­lo­ped a regu­la­ted braking solu­tion capable of stop­ping them for a given time, irres­pec­tive of the load. Regard­less of whether this load is moving (down­ward conveyance) and whether the power supply is cut off, the ATV solu­tion fulfils its mission of safe­guar­ding both people and equip­ment.
Frein à mâchoire ST ATV
RBL China Ocean Park Freins ATV SH
ATV - Secteur minier - Photo3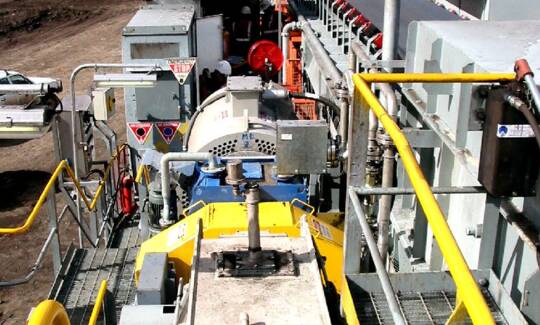 ATV - Secteur minier - Photo1
Supporting customer growth
In order to support the growth of the coal market, ATV has deve­lo­ped speci­fic solu­tions such as ATEX-certi­fied explo­sion-proof jaw brakes and ultra-compact 904SH cali­pers for train tippers.

We can offer speci­fic deve­lop­ments for produc­tion sites loca­ted in the most extreme climates.
ATV, partner to big names in the sector
In addi­tion to jaw brakes and disc brakes, hydrau­lic and elec­tric fail-safe rail clamps are also vital in various bulk hand­ling appli­ca­tions, bucket-wheel exca­va­tors, stacker-reclai­mers, gantries for loading or unloa­ding bulk carriers, etc.